Studio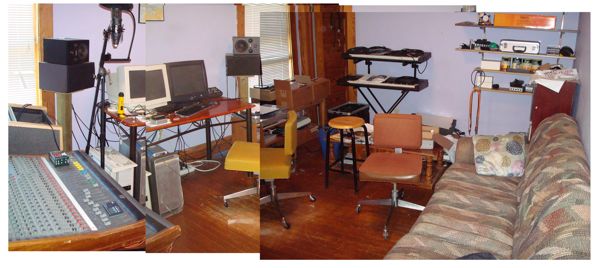 Our studio is run by Ian Walker. He's also our main producer, engineer, and one of our A&R guys.
The studio isn't very big, but we have the space to do most bands. We record in digital – a ProTools LE system, through an analogue board and into a Digi002 paired with a some other hardware, providing up to 16 channels of I/O.
If you're interested just in recording, we do that too. Our hourly recording and mixing rates are competitive (ie fairly cheap). We're not working for free here, but hopefully we won't break the bank for you either.
For more information on the studio contact Ian, either via email, or at 517.980.5728.